Flores Tree Service Can Help With All Of Your Tree Removal Needs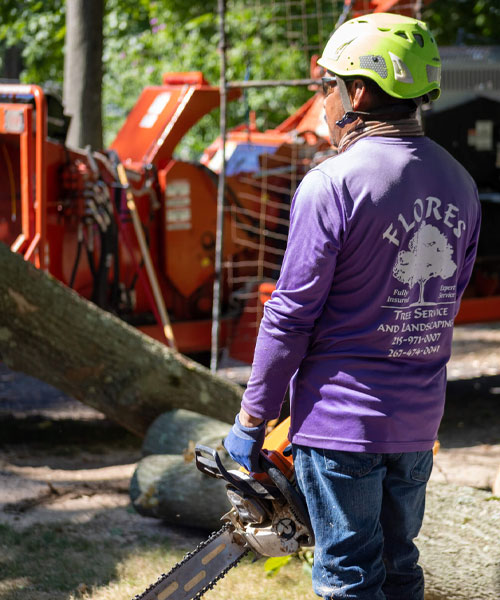 Tree Removal
You may require tree removal for a variety of reasons. Allowing your property's trees to grow without supervision could cause problems. If you allow your trees to grow out of control, you may need roof repairs in the future. If trees in your yard grow too large and cause problems with your water pipes, you may need to hire a tree removal service to remove them.
Doing it yourself can save you money, but it comes with risks. If you want the best tree removal service in Bucks & Montgomery County, contact us at Flores Tree Service. We are a team of skilled and certified tree care professionals with years of experience in tree removal. We are tree health care experts who do in-depth assessments to identify the root cause of damage to your trees. We also recognize that some trees are beyond repair and require removal for safety reasons.
We'll safely remove your tree by utilizing cutting-edge technology according to industry standards. We're a family-owned and run business with statewide influence. It makes us able to provide complete yet cost-effective services just for you.
Why Hire Us for Tree Removal Services?
We are the best one-stop tree service in Bucks & Montgomery County. You can depend on us for all tree services, from tree trimming to tree removal.
And one part that we take pride in is that our services are reasonable, so you won't have to blow the budget by hiring us! We have the most professional and well-trained licensed tree removal specialists on board.
After providing you with the best tree removal services, our professionals will guarantee that your landscape remains immaculate. Call us at (215) 971-0007 or fill out our quote request form.