Flores Tree Service Can Help With All Of Your Tree Pruning Needs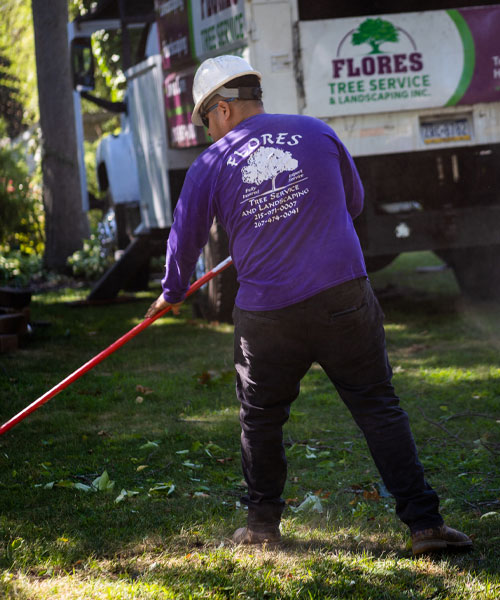 What's the Difference Between Tree Pruning and Tree Trimming?
Pruning and trimming are usually conducted at different seasons and with various equipment. Pruning and trimming require knowledge of suitable equipment, procedures, and seasons.
Pruning keeps fruit trees and flowers healthy by removing dead or diseased branches and encouraging healthy growth. Pruning promotes spur formation, which increases fruit production in the coming season.
Trimming is concerned with improving a tree's appearance and easing overgrowth stress.
What Are The Benefits Of Tree Pruning Services?
Tree pruning is a technique for enhancing the appearance of a tree. While improved aesthetics are a plus, pruning is primarily a health measure for trees. It mainly focused on keeping nearby homeowners safe. Detecting and removing broken or dead tree limbs is critical to reducing the risk to people and property. A qualified arborist may also need to prune or remove living branches with care when dangerous or diseased limbs are removed to safeguard the tree's structural integrity and aesthetics.
Why Hire Us for Tree Pruning Services?
If you want the best tree pruning services in Bucks & Montgomery County for either your residential or commercial property, hire Flores Tree Service! We are a licensed full-service tree care company. We will go to any length to accomplish the project and provide you with the highest quality and safety.
Our professionals perform high-quality tree pruning services, carefully removing dead and risky branches from the trees. We ensure that your tree's branches stay healthy and thrive for years. Our comprehensive pruning services will provide the attention your trees deserve to grow strong and healthy.
Do you feel your trees need pruning? Call Flores Tree Service for our tree pruning services. Poor pruning might cause more harm than good, so rely on licensed tree-care professionals. You can only count us to prune or trim your trees. Our professionals will eliminate unwanted branches from the trees and work hard to preserve your backyard's former glory by perfecting its shape and symmetry.